Lionel Messi's return to Newell's Old Boys 'not impossible', claims club vice-president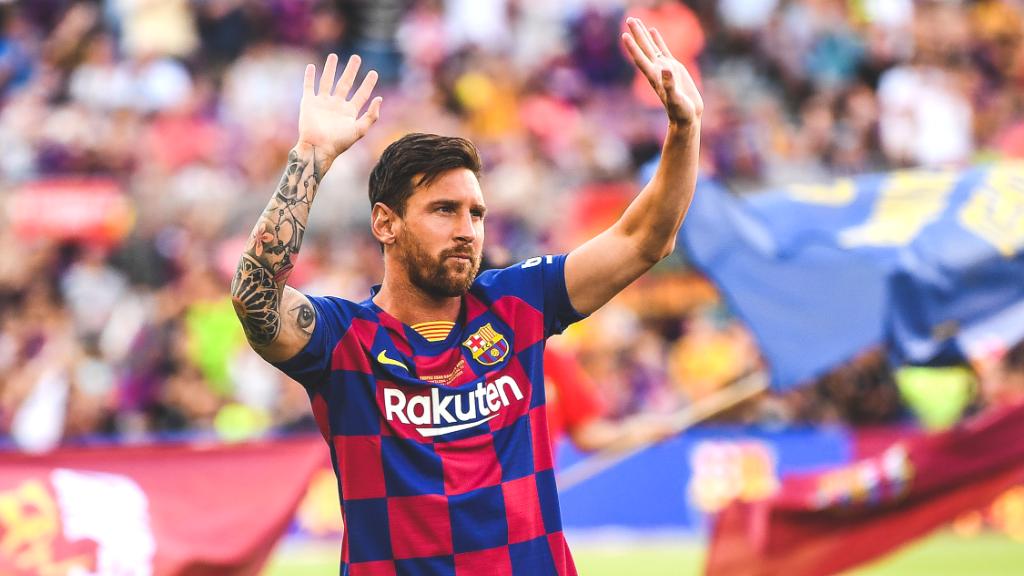 Although Lionel Messi is expected to sign a new contract with Barcelona, Newell's Old Boys vice-president Cristian D'Amico is not ruling out the return of the six-time Ballon d'Or winner.
Amidst growing tensions at Barcelona, Lionel Messi has been tipped for a return to his boyhood club Newell's Old Boys in Argentina by the club's vice-president.
Messi left the Argentine club at the age of 13 when Barcelona came calling in 2000. Although Messi is expected to sign a new contract with the Catalan club, Newell's vice-president Cristian D'Amico hopes that the six-time Ballon d'Or winner can make a comeback in the future.
"I don't know if it's impossible. It's a decision exclusively made by him and his family. We have to have the best possible context to help make a decision," D'Amico told TNT Sports.
"When [Diego] Maradona came to Newell's, nobody thought that he would come either. I hope that something similar can happen with Leo."
"Obviously we shouldn't be making things up, this is a delicate subject. What Newell's doesn't dream of seeing the world's best player in their team's colours? Time will tell maybe, we have to stay calm."
Ex-Liverpool and Atletico Madrid forward Maxi Rodriguez, who returned to the Estadio Marcelo Bielsa in 2019 for a third stint, called on his compatriot to pick up the pace in coming home.
"I hope he comes at some point. It would be a dream for fans. There's a family behind him and that can be tricky. But if he is coming, he'd better make it soon or else I won't be able to play with him at Newell's!" the 39-year-old joked.
Messi scored his 700th career goal on Tuesday in Barcelona's 2-2 draw against Atletico Madrid but witnessed his side handing the title initiative over to rivals Real Madrid with the third draw in the last four outings.