THIAGO SIGNS FOUR YEAR CONTRACT WITH LIVERPOOL.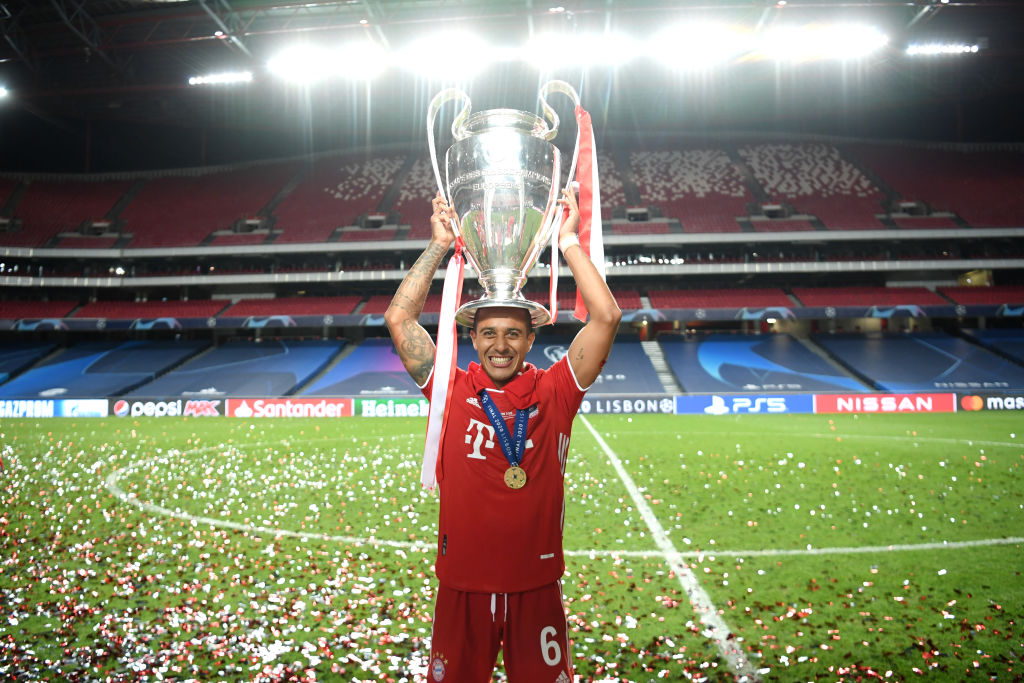 33, abosede kuboye crescent
Reports emerged on Thursday morning that Liverpool had agreed a £25million deal to sign the Spain international. And a deal is now said to be completed for the Bayern Munich star.
Romano claims Thiago promised to Liverpool boss Jurgen Klopp in June that he would join the Reds.
Thiago played a crucial role in helping Bayern win the Champions League only last month.
But that appears to have been his final competitive game for the Bundesliga giants.
Liverpool are set to pay £20m in four instalments of £5m over the four years of the contract.
The extra £5m will be made up by performance-related add-ons.
Klopp was asked about a deal for Thiago on Thursday but refused to give anything away.
Nothing, actually. Absolutely nothing," he told Sky Sports.
"How it always is, we are not part of speculation. We try to never be. That's it.
When something is announced, you are the person I will call!"
"It's completely normal that we have to make another step because other teams will make other steps as well.
"It has nothing to do with being champions, we constantly try to develop and find solutions to the new challenges before we have the problems with them. That's how football works."
Meanwhile, Liverpool left-back Andy Robertson has admitted he is a fan of Thiago but said there had been no sign of the 29-year-old at the club's Melwood training ground amid reports the player was undergoing a medical.
"When you are at a club like Liverpool, you get linked with players all the time," Robertson told Sky Sports.
For us, we focus on our squad. Nobody is in Melwood in terms of Thiago or any other player now for a new signing. Until something is signed on the dotted line then we don't listen to rumours.
"Our aim is to excite fans, we excited them last season. They believed we might have won the league by Christmas time, but we [the players] didn't.
"If we're not exciting the fans, we're not doing something right.
"If the club are exciting the fans with a potential link or potential rumour that we are going to sign this player then I suppose we are doing something right.
I have watched him. He is a fantastic player. A player full of talent. He would add to the quality of squad and probably any team in the world.
"If we get him, great. If we don't then it is what it is. But we'll wait and see until it's confirmed then maybe I can sit down again and talk about his qualities a bit more."