Eduardo Camavinga "very happy and proud" to join Real Madrid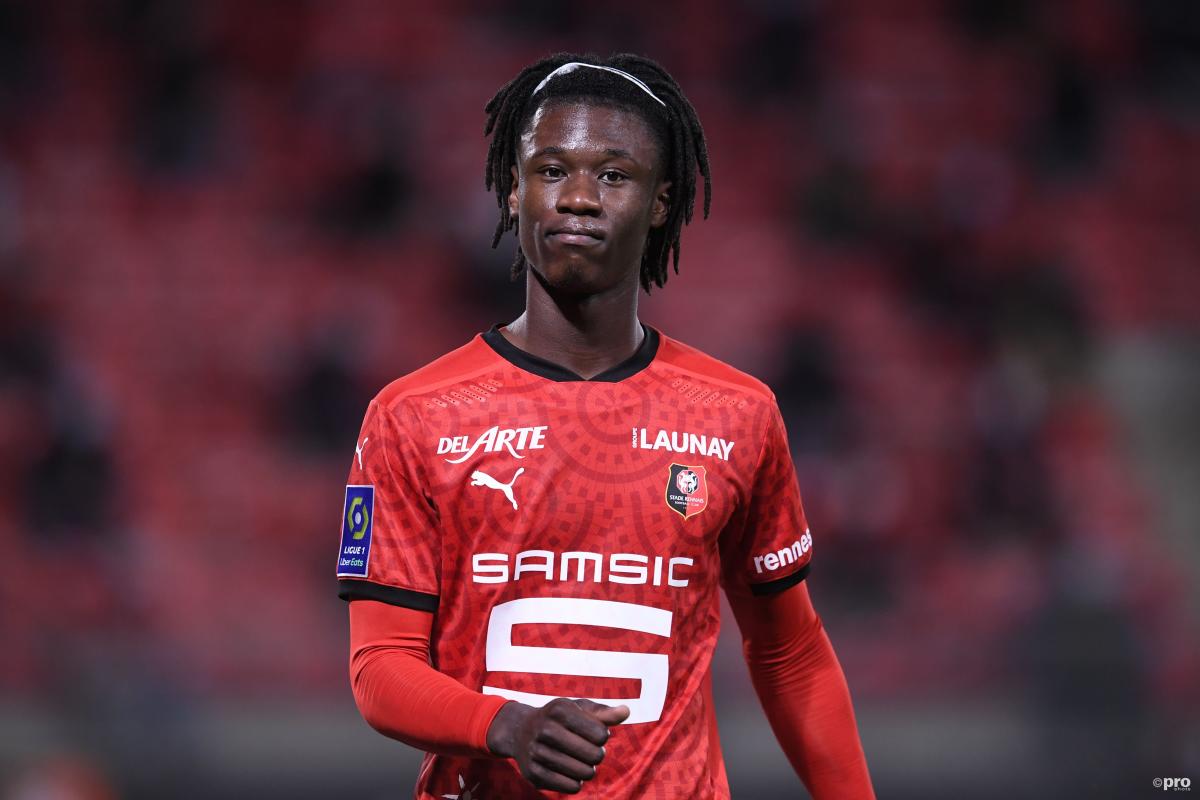 French midfielder Eduardo Camavinga has said that he has realised a childhood dream by joining Real Madrid.
The 18-year-old's future was the subject of much speculation over the summer transfer window, with a number of clubs said to be interested in signing him from Rennes.
Real Madrid completed a move for the France international just before the deadline, though, with the midfielder penning a six-year contract at the Bernabeu.
Camavinga, who made 88 appearances during his time at Rennes, has said that he is "very happy and proud" to have made the move to the Spanish capital.
"My move to Real Madrid was done very quickly. I am very happy and proud," Camavinga told reporters. "But I don't want this announcement to change my work with [France's] under-21s. Whether I play at Rennes or at Real Madrid I will continue to give my best, and of course I dream of the senior team, but step by step.
"Now I'll go to Rennes to pack my bags, I'll move to Madrid and I'll continue on my journey. It's a dream I had when I was a kid. I can't wait to discover the stadium, which is very impressive. I hope to play there as soon as the building work is finished."
Camavinga could make his debut for Los Blancos against Celta Vigo on September 12.